Guthrie and Brady is still accepting toys for the Toys For Tots Drive!
Please stop by and see us as we would be happy to take your donation for those in need!
The Law Offices of
Guthrie & Brady
Cost-Effective Real Estate Legal Services
Available Weekends and Evenings | Off-Site Appointments | Over 50 Years of Experience
Office Hours
Monday – Friday
9:00 am – 4:30 pm


Weekend and evening services are available by appointment only.
You can visit our office or we can travel to you!
The Law Offices Of Guthrie & Brady provides legal service for real estate law including buying, selling, foreclosure & short sale, landlord/tenant law, wills, trusts & estates.The Law Offices Of Guthrie & Brady is located in Schaumburg, IL. We have been serving clients since 1965. For over 50 years, the staff has been committed to providing quality legal services at affordable prices. We have a comfortable and inviting office setting and environment; visit our office today!
Mary Brady "The Happy Lawyer"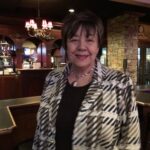 Mary Brady earned her law degree from Seattle University School of Law in 1978. She served in the U.S. Army after law school as a captain, prosecuting cases in Germany. Afterward, she was transferred to Washington D.C. where she worked with a Federal Military Court that handled appeals from the soldiers convicted of crimes while serving in the armed services.
In 1986, Mary took the Illinois bar exam and moved there with her family to Villa Park, IL. She started practicing law through doing collections, divorce, real estate, adoption, criminal law defense, and personal injury work. Because she loves adoptions and real estate work, Brady has made them her specialties.
Before attending law school, Mary taught for four years and was a social worker for two years. She really enjoys meeting people and working to find solutions to their problems.
Mary works with you to achieve the best outcome for your case. If she can't help you, she will usually refer you to a bankruptcy, divorce, collection, and workers' compensation attorney she trusts. There are many bad attorneys who either don't know what they're doing or charge outrageous fees for little work.
You will always know what Mary Brady charges upfront, and she always promises no later surprises. The cost of her legal work is a flat fee charge. Call her to discuss your case today!
"Mary Brady is a personable and wonderful Lawyer! She gave my wife and I great advise and guidance on setting up our Wills. I would recommend her to any of my friends and relatives."
"I would highly recommend Dean-o and this firm. If you want a class-act firm who knows what they are doing when it comes to eviction, this is the firm for you. We couldn't have been more pleased with our decision to retain them!!!!"
"Never used a eviction lawyer before but this law firm went above and beyond to assist us. Deano was great!"
"Professional and courteous, she helped me evict one of my tenants."